Contact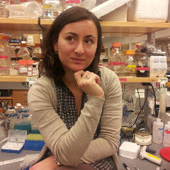 Simona Giunta, Director
Simona is a post-doctoral scientist at the Rockefeller University, where she studies how normal cells can become cancerous by 'losing the plot', especially during the ever-important process of cell division. Simona believes the work of a scientist could and should extend outside the Ivory Towers of our scientific institutions to bring science to the people. That's why she currently serves as editor and writer for the Rockefeller University blog, head of the Science Communication and Media Group, and she is the founder and president of a science outreach initiative called kNOWSCIENCE (kNOW-SCIENCE.org), which aims to bring science literacy to companies and institutions worldwide. Away from science (and writing about science!), she enjoys a different type of discovery by travelling the world whenever possible!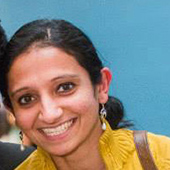 Sloka Iyengar, Manager of Technology and Web Development
Dr. Sloka Iyengar, Ph.D. is a postdoctoral researcher at the Nathan Kline Institute, NY studying epilepsy. Having always been fascinated by the brain, Sloka is trying to understand how adult neurogenesis – the phenomenon by which the adult brain can produce new neurons – can influence seizures. Sloka grew up in India, and has been involved in public service. In India, she volunteered at the Missionaries of Charities. She also volunteered, and later on, worked at an animal shelter for stray animals called the Animal Help Foundation. In New York, Sloka works to offer healthy brunch alternatives every weekend at a homeless shelter in Harlem and has also established a creative writing group for the clients called 'Exercise Your Write'. Sloka is also a dancer, and loves embroidery.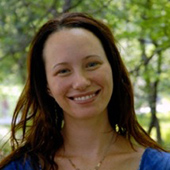 Danielle Sonnenberg, Manager of Speaker Outreach
Danielle Sonnenberg is receiving her M.A in psychology from The New School for Social Research. She is also a journalist and has written for several publications including TheStreet.com, Inc., and The New York Post. She is very passionate about stories that shed light on the human condition.
Jeanne Garbarino, Chief Advisor
Dr. Jeanne Garbarino is a Bronx native, mother, and wife. She is also a metabolic biologist – turned Director of Science Outreach at The Rockefeller University (RU), with a huge interest in science communication. This is evidenced by her involvement in a variety of scicomm initiatives, such as SpotOn NYC (SoNYC) and Double X Science. You will never catch Jeanne eating meatloaf or brussel sprouts. Ever. You can find her tweeting as @JeanneGarb.
James Carozza, Manager of Communication
Jim works in the IT department at Rockefeller University, where he provides audio visual production service and support for the community. He has provided technical support for the Imagine Science film festival, and Sustainable Planet festival in NYC, and has recorded classical and experimental music performances for local artists. He is interested in extending communication and understanding between the scientific community and the public.

Avital Percher, Co-Manager of The Science and Media Film Series
Avital Percher is a graduate student at the Rockefeller University, studying in the lab of Chemical Biology and Microbial Pathogenesis. In his spare time he gorges on science fiction. He often wonders whether humanity will survive long enough to discover some of the amazing things it has imagined.
Philip Kidd, Co-Manager of The Science and Media Film Series
Phil Kidd is a visiting student in Center for Physics and Biology. When not coding or mashing up Drosophila heads in the lab, he enjoys playing Go, watching NBA, and talking philosophy over a beer.
To Contact Us
We would love to hear your thoughts, suggestions or have you be part of our team!
To contact us, send us an email at scienceandmedia@rockefeller.edu